A Gift Guide for the Home
When the holidays come around, getting gifts for loved ones are on everyone's to-do list. With so many different people to buy for, you're probably juggling a lot of different personalities and trying to figure out what everyone likes or needs. But what's something that they all have in common? Everyone on your list has a place they call home, so why not get them something to add to their space? From cozy accessories to helpful gadgets, keep reading for our holiday gift guide for the home.
For the Kitchen…
This item is perfect for someone you know who just moved into their home or loves to cook and is missing this kitchen essential. Cast iron skillets are a necessity for every good cook, as they're the perfect vessel for transferring goods straight from the stove to the oven. This cast iron skillet from Food52 can be found here.
A lovely housewarming or holiday gift, these customizable,100% genuine wood cutting boards are handmade and personable (not to mention affordable at less than $30!). They can be found here.
Throw blankets are a great go-to holiday gift. Everyone will love a soft, furry addition to their sofa. If you know what their home looks like or what color and texture their couches are, pick the color that matches best. We like this one from Anthropologie.

At $40, this essential oil diffuser comes with three different oils as a starter pack. It has different run times, so the receiver can adapt it to their liking. This gift is a great addition to the home, making the air smell great (it can even have some health benefits!). Check out this one we chose here.
You'll be the best gift giver at the party if you show up with something that everyone can enjoy- it's perfect for families and friends to play anything from Crazy Eights to Go Fish with. This deck in particular is a little more upscale, as it's covered in golf foil and made of high quality paper. Find it here.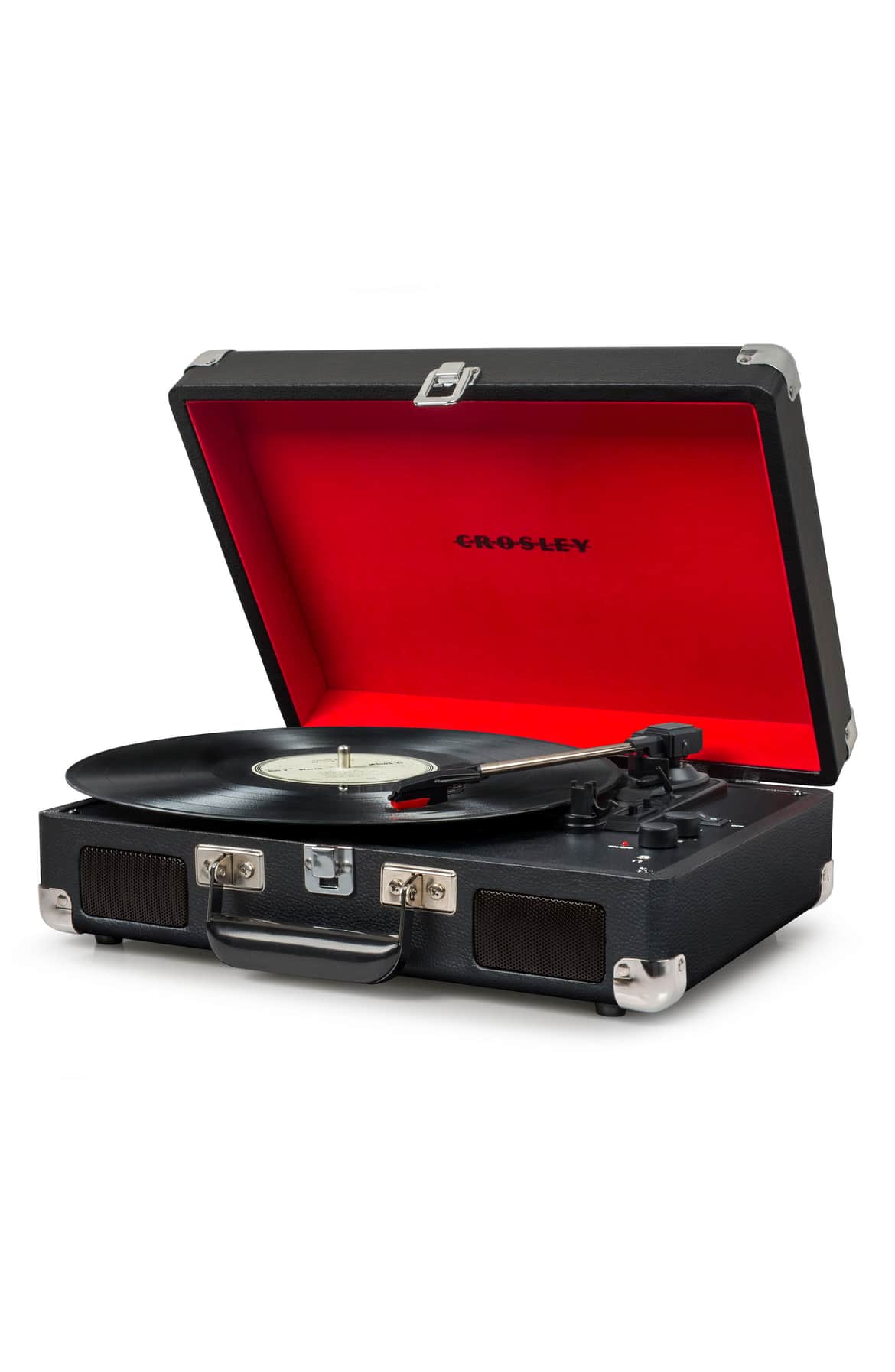 Turntables are back on trend in this day and age, and they're great nostalgic gifts to give. Vintage record shops can be found just around the block in many downtown areas, and records of all kinds (from new music to oldies) can even be found in certain stores like Target, so pick out a couple records that whoever you're shopping for would love. This is the inexpensive turntable we chose.
Happy Holidays from Collins & Company!